Distributors & Reseller
Off- and Online Shops with OEM-Surmount Liquids
Become a distributor & reseller of Surmount Liquids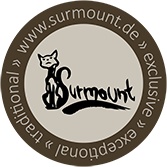 You are a retailer and would like to include our delicious liquids in your assortment?
Founded in 2011, Surmount sees itself primarily as a manufacturer of first-class liquids.
 
In the company's own facility in Leipzig we compose the finest liquid mixtures from selected flavours. In addition to our own end customer business, we also supply vaping retailers and shops with products from our range, both as an OEM own brand and as a white label solution for some larger (franchise) customers.
As a retailer, you will find us to be a reliable partner who stands out in terms of high-quality liquid mixtures that are highly appreciated in vaper circles as well as fast and professional order processing.
If you don't know us yet, we will be happy to send some samples in advance to convince you that Surmount Liquids are an enrichment for your business.

Don't hestitate to contact us, we are looking forward for a good cooperation!
--> Click here for the Contact Form
--> Tel: +49 (0)341 580 921 35
---